Experienced & Personal
Free Consultation
Contact Arlyce Cleveland, Ltd. today to set up a free consultation! We want to get to know you and understand more about you and/or your business to discuss how we might be able to help improve your financial position.
With eight experienced accountants and a dedicated staff, Arlyce Cleveland, Ltd. is big enough to handle any size client, yet small enough to give you the direct personal attention you deserve. As your consultant, Arlyce Cleveland, Ltd. goes beyond Tax preparation and Accounting to help you understand the financial numbers and develop a plan to proactively manage the strategy to improve those numbers. Our philosophy is that Accounting and Tax services are about more than just numbers on a page; It's all about building client relationships that are personal. At Arlyce Cleveland, Ltd. we are truly committed to Excellence!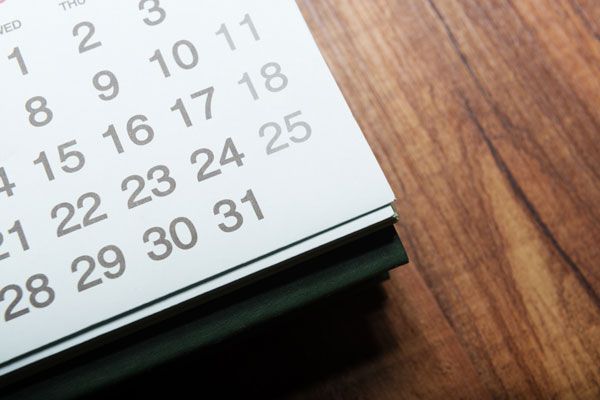 Upcoming Events
We are gearing up for the 2017 Tax Season!  As most of you know the next few months are very busy in our world.  To ensure we are providing the best service and turnaround time possible from February 1st-April 18th, we will have set times for returning your calls and emails: We will be returning and taking calls from 9-10 every morning, and we will return emails from 3-4 in the afternoon. Please be mindful of this and remember, you can direct many of your inquiries to our administrative team as they are available and happy to assist you from 8-5!
Latest News
Repaying the First-Time homebuyer Credit

Posted:

Jan 16th, 2017

3:41 pm

There were two versions of the first-time homebuyer credit.  Before determining what, if any, your requirement is for repaying the credit you need to first determine which version of the credit you received. The first version of the credit applied to homes purchased from April 9 to December 31, 2008*.  It was claimed on the 2008 tax return and essentially was an interest-free loan received

...More
...Read More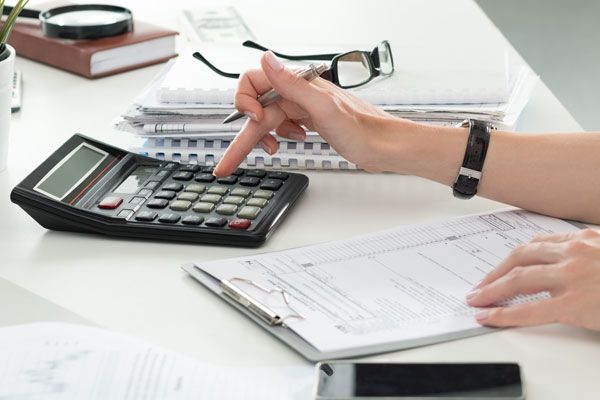 Tax Form Toolbox
Click Here To visit our Tax Form Toolbox.
Cover Your Assets
Click here to learn more about the Cover Your Assets team dedicated to providing consumers with the best, real-time, unbiased information available NOW on Real Estate, Business, and Personal Finances. Tune in from 8am-9am every Saturday on AM1500 ESPN Twin Cities.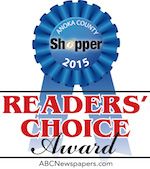 What People Are Saying
"Arlyce is a wealth of information in regards to accounting and taxes, I love to have her as a resource."

- Ann Sievers, The Zone Team
"Arlyce is fantastic. I use her for my business and personal taxes and she makes me feel confident that everything is being handled correctly, and in my best interest. I trust her implicitly. She's a rockstar."

- Ben Harris, Sharp Creative
"Arlyce is an amazing person and business owner. She has made a serious impact on my financial life. If you're not using her services I recommend you make the switch."

- Bob Byrnes, Byrnes Cleaning
"Arlyce is a great asset, and she operates a very professional accounting firm."

- Corey Thompson, Corey Thompson Handy Man Services
"Arlyce offers valuable service to her clients; she is an important member of my business and marketing team, she is easy to work with and a very nice person."

- Dr. Brad Molskness, Hope Clinic
"Arlyce is an honest and genuinely kind person. She is also supportive and encouraging. She has provided great advice for me personally and for my business. I can't thank her enough."

- Dr. Eva Norman, Live Your Life Physical Therapy
"Arlyce is a top notch CPA that receives raving reviews from all, I greatly enjoy having her as a resource."

- Jason Rognrud, Northwestern Mutual
"Arlyce is honest, professional, super smart and always works in the best interest of her clients."

- Jason Schroeck, Green Clean
"Arlyce takes care of my personal and business taxes, she is fabulous to work with and there is no one I trust more to take care of my taxes."

- Jill Goldstein, Pause 4 Paws
"Arlyce's clients speak so highly of her that there is no doubt she is truly special. We are so lucky to have her."

- Kathy Tatone, Your Family Guardian
"Arlyce and the crew at Arlyce Cleveland, Ltd. have been instrumental in giving me the power to understand the financials of my business. They are always helpful and timely with information that I need and proactive with tax issues/ideas that I know nothing about. They are my tax consultants for life."

- Kevin Ebben – Owner Move One Degree
"I stopped in to pick up our return today. You absolutely lived up to the high praise Todd had for you! My job requires me to be the "trusted advisor" to my customer. Whatever problem they have, it's my job to get them through it as painless as possible. Working with you and Todd is the first time I've been on the other side of this relationship and it is so comforting to know we have experts on our side to guide us through our challenges. Thank you so much for your help!"

- Kevin Toohey
"Arlyce is an informative resource, professional and AWESOME!"

- Kim Nybo, State Farm
"I have worked with Deb for almost ten years and can't imagine using anyone else.  I trust her with the financial portion of my firm and also with my personal taxes.  I know when Deb does it, it's done correctly.  She's great at returning calls and e-mails.  And, if that weren't enough, her positive energy and outlook on life is infectious.  I highly recommend her."

- Marty Christianson - MC Electric, Inc.
"It's great to have a CPA that knows her stuff!"

- Pam Holien, Strategic Business Ventures, Inc.
"Arlyce thank you for your time.  I would refer you to anyone.  I feel fortunate to have met you."

- Paul Schaefer
"PROFESSIONAL, CARING, KNOWLEDGABLE, THOUGHTFUL, CRISP, INSIGHTFUL, PREPARED, TRUSTWORTHY, STELLAR! I find it difficult to use only words in my testimonial for Arlyce Cleveland because she is more than words; she's in between the lines also! Arlyce you have taken my "scrap paper notes" and interpreted them, and not judged my written books. You have given me confidence and peace of mind by doing my taxes. Referring you to anyone is very easy. Thank you for being an awesome professional example to others and thanks for being you!"

- Sandra Amyotte
"I run a couple different small businesses and with those, plus book royalties, an apartment building my income taxes are quite complicated.  My CPA of 22 years retired so I was looking for another CPA that was willing to do my taxes for me and my small businesses.  I contacted Arlyce Cleveland, Ltd by telephone and email.   She and her team were able to do my taxes quickly and accurately and I would recommend her and her team for your taxes whether they are simple or complicated, for your personal taxes or business taxes."

- Steve Cook, CEO 321cam.com and JudgmentCenter.com
"I enjoyed meeting with you and I very much appreciate your skill and professionalism."

- Tom Converse
"I look at Arlyce as being in the top echelon of CPAs. When I have a client with a serious tax need, I have no hesitation about referring them to her. I know they will get accurate and effective advice. Arlyce thank you for all you do."

- Tony Kieffer, Edward Jones
"Arlyce is a wonderful asset and I have learned so much from her."

- Troy Danner, Danner's Cabinets